Meet Our Professional Dental Team
Shelby is the front office coordinator and has been working in the dental field since 2009. She has experience in both the front office and as a dental assistant. Shelby's favorite part of her position is connecting with patients and spending time with Team Ippisch! Outside of the office Shelby enjoys circus arts, playing guitar, hiking, and cuddling with her guinea pig.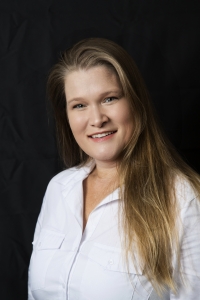 She is a graduate of Bryman College and has experience working as a dental assistant since 1996. Chris's favorite part of her job is getting to know patients and helping to make dental visits as comfortable as possible. She loves working here at Advanced Dentistry with a great team that has fun and works well together. Outside of work, Chris enjoys spending time with her family and friends, while enjoying everything our beautiful town has to offer, like beaches, hiking, and camping.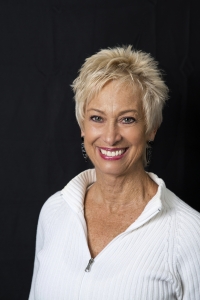 Tricia is our Registered Dental Hygienist with special training in laser gum therapy. She has been a Dental Hygienist for over 35 years and has been providing laser gum therapy for over 15 years. In fact, for several years Tricia traveled frequently teaching other Dental Hygienist how to provide laser therapy. Besides Dental Hygiene, Tricia also coaches other dental office teams striving to reach their goals and dreams. You may also find Tricia teaching a Spin class, out cycling, doing yoga or participating in a triathlon. And that leads to her other passion – cooking!
Tasha is a registered dental assistant with 13 years experience. She is a proud graduate of the Santa Cruz Regional occupational program, ROP class of 2006. Tasha's passion for dentistry has led her to run a dental forum page with 13,000 members strong of all dental assistants on a social media site. She is a born and raised Santa Cruz native. On her free time, she enjoys hiking at Henry Cowell, and spending time at the beach.
Monica has been a dental hygienist for 20 years. She loves her job. She likes to get to know each patient's need and deliver the best treatment possible. Monica is very personable and detail oriented. The health and well being of her patients are always her priorities. Her hobbies include reading, hanging out with family, hiking, and having coffee with friends.
Sadie has been around the dental office all her life having a father and an uncle as dentists. She is proud to be a member of the graduating class of 2005 from Cabrillo College Dental Hygiene Program. She has continued working in the private practice dental setting for the last 13 years.
She enjoys meeting new people, learning from their experiences and how different ones contribute to our special community. Out of the office her family of three busy boys keeps her on her toes.

Lindsey is helping in the front and back of the office. She is new to the dental field and is very appreciative of how much she can learn and experience here at Advanced Dentistry. On her free time, she enjoys being outdoors hiking, biking, or walking on west cliff. She also loves cooking new recipes and has a passion for learning Spanish.
Schedule an Appointment
We're your local choice for a Dentist in Santa Cruz, California!
Have a question? Want to make an appointment? Check your dental Insurance?
Call us at (831) 476-3200 or email us - we would love to hear from you!
Schedule an Appointment